Highlighted MaaS Projects
As we have learned, MaaS systems can come in many shapes in sizes depending on the community and their goals. Below you will find examples of MaaS systems from around the globe. Each community has a unique way of building their system, and can give us ideas of how to build new or expand existing MaaS systems. 
EZfare is comprised of 15 transit systems– Laketran, MCPT, METRO RTA, PARTA, SARTA, TARTA, Lancaster-Fairfield Public Transit, BCRTA, METRO, Sandusky Transit, TANK, AAATA, SEAT, CARTS and GCRTA. Every week, thousands of transit riders utilize these transit systems, going to work, school, medical appointments, shopping centers, museums and thousands of other locations.  Many of these trips are across county lines and require passengers to purchase multiple fare types and get transfers.
The Vamos Mobility smartphone application connects San Joaquin and Stanislaus County residents with affordable clean ways to get you where you want to go. Anyone with a smartphone can use the app to plan transit travel around San Joaquin and Stanislaus counties. The app plans routes across all transit agencies and across county boundaries. Transit services include scheduled bus and rail, dial-a-ride, and Van Go! Transit tickets can be purchased through Vamos for San Joaquin County transit services. Vamos Mobility is part of an ecosystem of new travel options developed in the San Joaquin Valley. 
Pivot is Central Ohio's premiere navigation app that makes it easy to find the best way to get around. You can use local transit options like COTA bus, ride-hail, bikes, scooters, and even your own bike or car. Pivot brings your go-to transit options into one place, making it easier than ever to plan and pay. The intuitive and intelligent trip planning app is built to power transit today and inform future advancements in transportation for the benefit of all residents.
Next Generation Trip Planner
TriMet launched the beta version of the 'Next Generation Trip Planner'. The Next-Gen Trip Planner was then released as part of TriMet's redesigned homepage in Fall 2021. TriMet, the project owner, is the public transit agency serving the Portland metro area, Oregon.
Go Vermont is a free resource that provides transportation options for people who want to reduce the cost and environmental impact of driving. The program features a free carpool/vanpool matching service, event and single trip ride matching, ridesharing tips, and other practical information on getting around by biking, walking, bus, train and ferry.
In 2019, the Izu region of Japan became one of the first regions of the country to develop a MaaS platform. moovel Group led the production of the app, known as 'Izuko', in partnership with Tokyu Corporation, East Japan Railway Company, and East Japan Marketing & Communications.
The time of multiple individual mobility apps is over! With Whim, you can plan the best route with our journey planner and buy your trips by different means of transport easily and conveniently directly in one single app. Plan, book and purchase public transport tickets, unlock e-scooters and shared bikes, rent cars, book shared cars, or order a taxi: Eliminate all other transport apps installed, and let Whim be your ticket to ride.
WienMobil: The city at your fingertips with a single app. The official app of Wiener Linien helps you to arrive at your destination quickly. For example, with the route planner to find the quickest route from A to B, departure info in real time, public transport tickets and additional mobility services including bike sharing, car sharing, taxi and more. Display annual season ticket on your phone? No problem with WienMobil!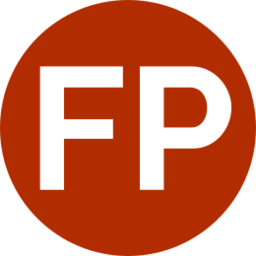 RideSheet is a new open-source ride scheduling software application designed for the unique needs of small, demand-responsive transportation providers. By incorporating a new transactional data specification, known as the TDS, it enables two or more providers in a community to interoperate more efficiently, improving service for their clients.